Global Keratin GK Hair Balancing Shampoo 300 ml
Global Keratin GK Hair Balancing Shampoo 300 ml
Benefits:
Suited Best for Keratin Treated Hair,
Deliver Shine,
Keeps hair Frizz Free
Best results with GK Hair Balancing Conditioner
Hurry Up! Only left in stock!
100 % Genuine Products
6 Point Quality checked by us
Fast Shipping
All orders are shipped in 1-3 business days.
COD Available Now!
Order Now. Pay on Delivery :)
With Next Day Delivery
Want it on June 8? Order in the next 01 hrs 17 mins 29 secs and Pay Online Now.
Komal / Replies in 3 mins
Need Help? Contact Us via WhatsApp
Description
[vc_row][vc_column][vc_column_text]
Global Keratin GK Hair Balancing Shampoo 300 ml
This soothing shampoo provides in-depth cleansing to normal or oily hair, purifying and gently hydrating the hair from root to tip.
Lather, massage, and rinse. Repeat with Balancing Conditioner for smooth and shiny hair.
Ingredients
Juvexin: (A keratin based anti-aging protein blend) protects your dry, brittle, color – damaged hair from the harsh environmental elements.
Natural Seed Oils: Deliver hydration, leaving hair nourished and conditioned.
Natural Plant Extracts: Soothes and balances your hair, delivering gentle hydration to normal to oily hair.
Free From Sulfates, Parabens, Phtalates, DEA, TEA. We use the best ingredients to help you achieve your ultimate hair goals.
Key Benefits
This Shampoo and Conditioner duo tames oily hair by cleansing and balancing your natural pH levels, leaving the hair feeling smooth, shiny, and fresh.
Download the App for latest updates and amazing discounts.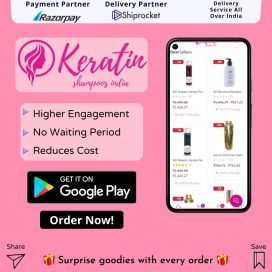 [/vc_column_text][/vc_column][/vc_row]